Cozy and central accommodation
The tent city (small tents for 4 persons) is primarily aimed at the older age groups as alternative to school/gymnasium or campsite accommodation.
The teams stay in small tents of each 4 persons, placed together on the camping site and ready to move in upon arrival. The tents are furnished with two small bedrooms and a storage room in the middle. Please remember to bring along your own sleeping bag and mattress. Teams from the same club are placed together in the tent city.
Booking for tent city: Choose accommodation under team entry during registration.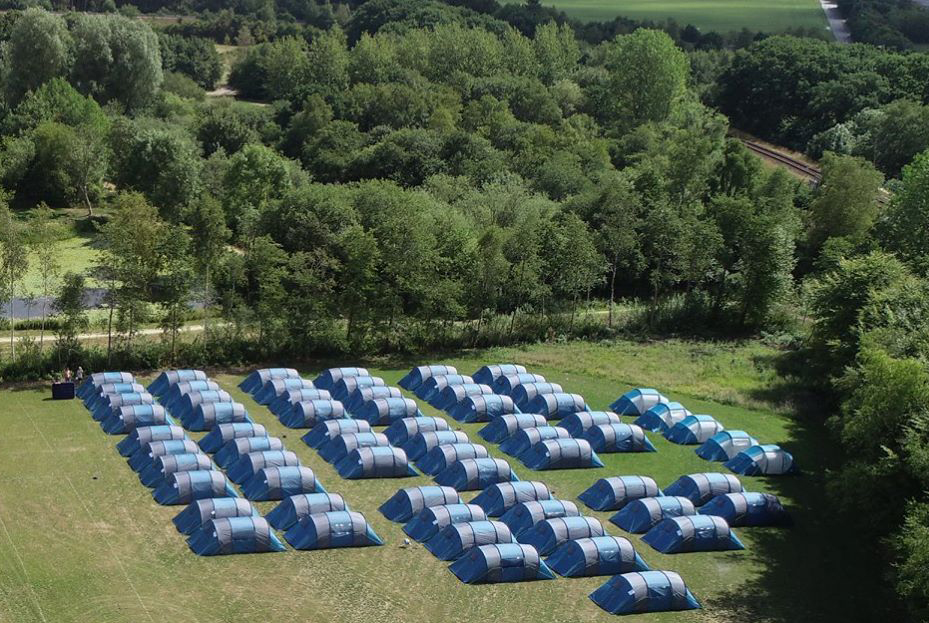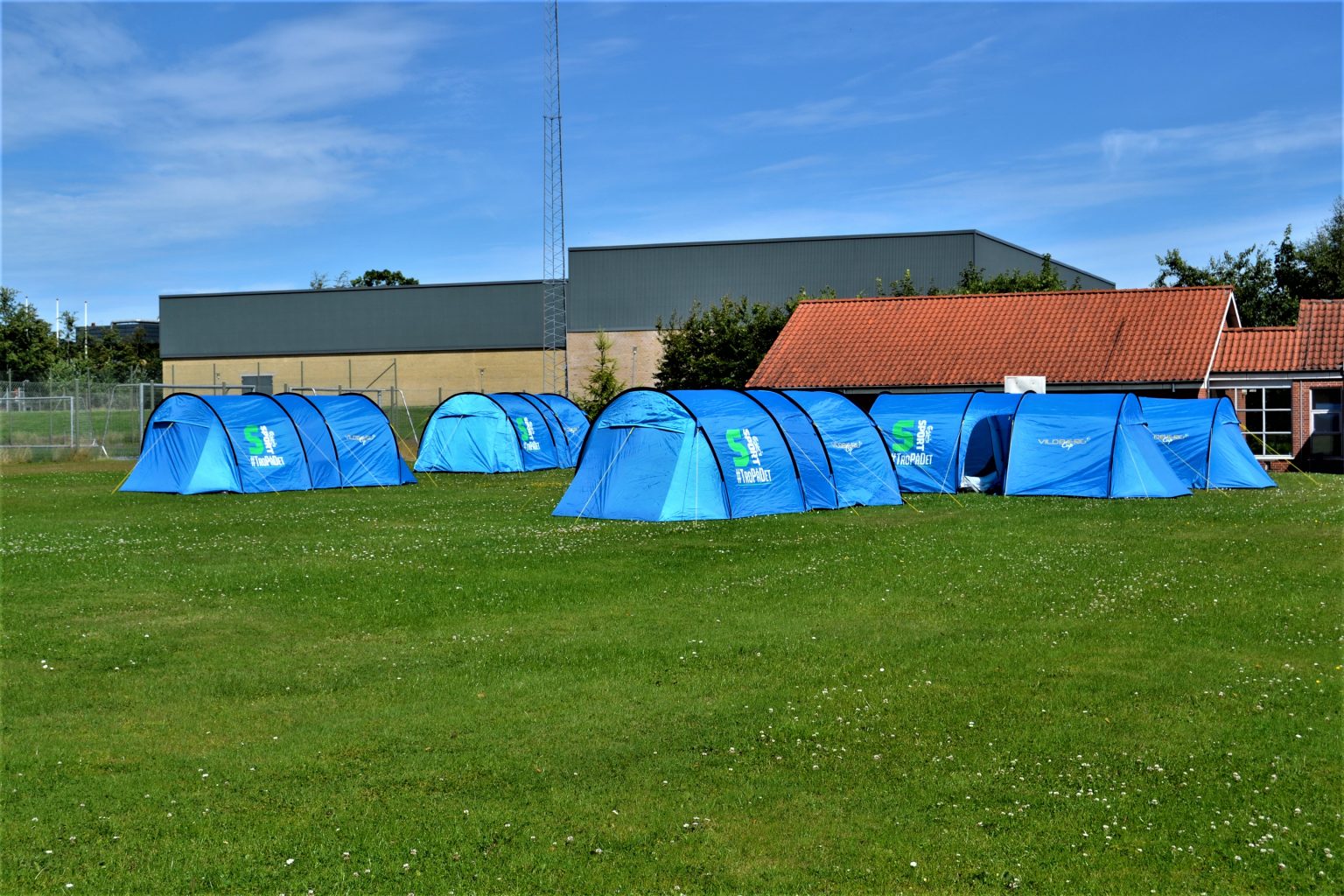 Meals and bathing facilities
Meals are served in Stadionhallen, located only 350 m from the tent city.
Toilets and bathing facilities are available on the campsite and you may alto use the toilets and locker rooms at the sports centre only 400 m away.
It is possible to get power for the tents so that mobile phones, etc. can be charged. You must bring a cable with CEE connectors to get power to the tent.