Young football players – boys and girls – from 15-20 nations – gather for the 42th time to take part in one of the biggest football youth tournaments in Europe.
Vildbjerg Cup is a fantastic prelude to the new season. Vildbjerg Cup provides possibility to bring along all youth teams of your club. In 2022 we offer no less than 47 various playing groups and in order to secure more even and fair matches we have more levels within the same age group. 44 excellent grass football pitches – all in walking distance – around the sports centre in Vildbjerg provide the unique frame to carry out 2.000 matches in 4 days.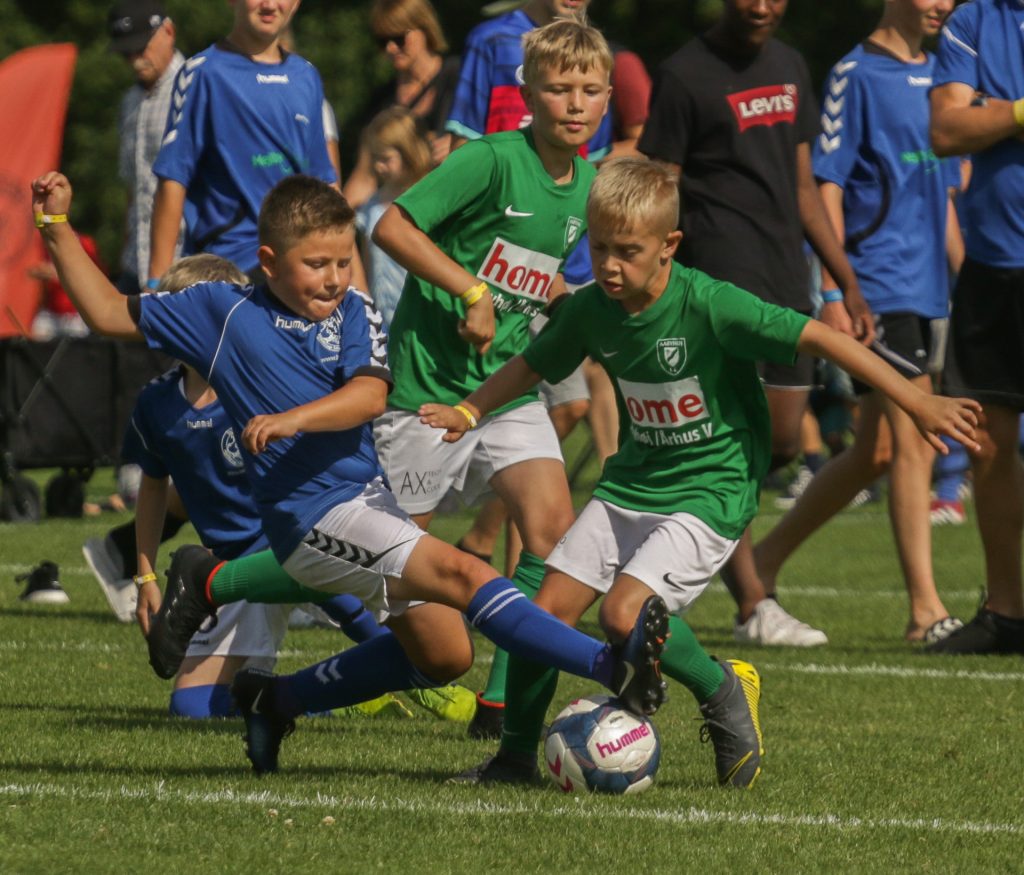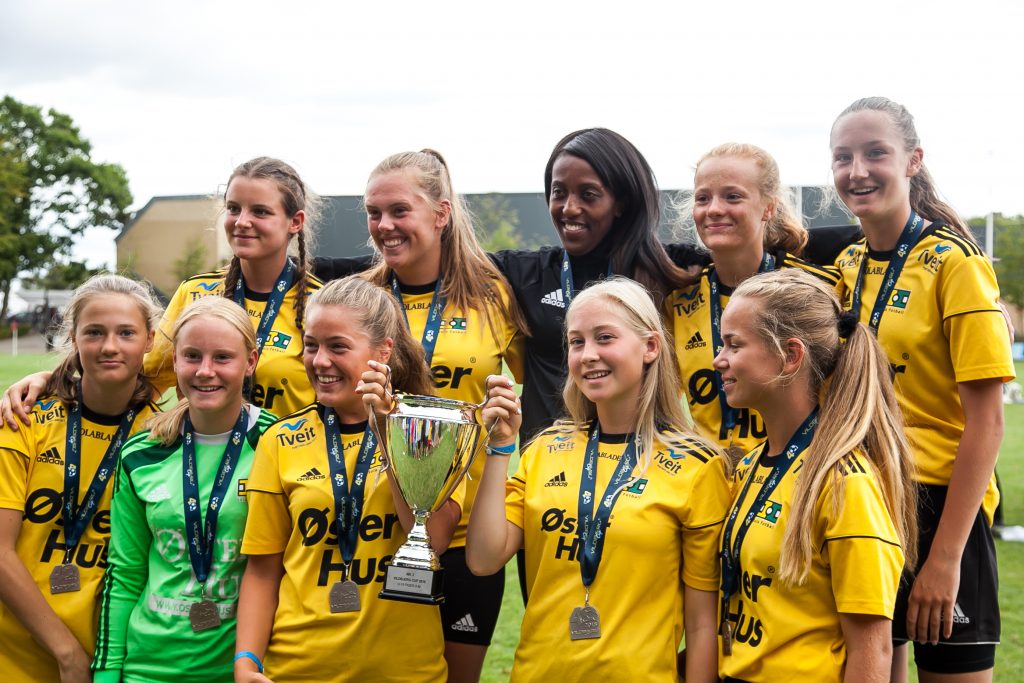 Players and coaches/leaders are accommodated in schools and gymnasiums or stay in tents and caravans at the camp site. Many families chose to take the opportunity to share the interest for football together with their children by supporting them in the playing fields and enjoy the nice atmosphere at the camp site or stay at nearby hotels.
Meals are served in Vildbjerg Stadionhal and the nice and healthy food has been prepared by Vildbjerg Sports- og Kulturcenter and Hotel Vildbjerg.
A lot of football and fun activities!
Every day during the tournament Hummel, Sport 24 and Carlsberg Sport offers various competitions and events on the event site and around the football fields. Technica Football offers fun football technical challenges at Technica Arena and on Friday and Saturday we arrange Hop & Rul playland for the smaller children as well as a free open-air disco behind Stadionhallen. Saturday night ends with a giant fireworks display.
Upon arrival each participant receive a bespoke Hummel Vildbjerg Cup T-shirt and the winners of A- and B-finals really have something to look forward to. Medals, trophy and high quality sports clothes worth approx. € 400.000!
We hope many clubs will accept our invitation and want to give their young football players an experience for life by attending the Vildbjerg Cup tournament. We look forward to welcoming you to four, festive football days!

Kind regards,
The Vildbjerg Cup team